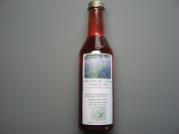 Lavender Syrup:
A perfect complement to fresh fruit salad, yogurt, ice cream, steamed or fried vegetables, chicken stir fry and not to mention lavender vodka, lavender gin and lavender martini. All natural ingredients, no coloring added.
8oz bottle $8.00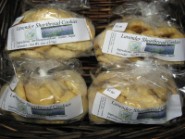 Lavender Shortbread Cookies
:
A delicate delight to have after dinner or with a morning or evening cup of tea. All natural ingredients
.
4 oz bag $5.00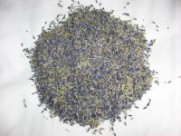 Craft Buds
:
Natural lavender buds, great for sachets, crafts, potpourri, infusions for household purposes, etc. This lavender is not for consumption.
1cup $8.00, 1/2 cup $4.00, 1/4 cup $2.00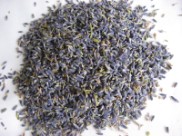 Culinary Lavender Buds
:



A mix of English and French culinary lavender. Excellent for main course recipe dishes or to add to cookie recipes, vinaigrette, ice cream and much more. May be substituted for rosemary in a recipe.

1 cup $12.00, 1/2 cup $6.00, 1/4 cup $3.00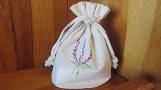 Gift Bag:



Contains 1 essential oil of lavender, one mini sachet, 1 soap, and instructions on the use and benefits of essential oil. One color as shown (hand painted). Instant treasured gift.


$25.00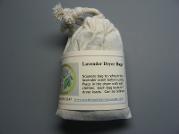 Set of two dryer bags:

Gently squeeze to activate the lavender buds and put in dryer with wet clothes. Lasts 10-12 dryer loads. Refillable bags.



$10.00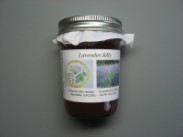 Lavender Jelly:



Light and exotic flavor that is great with all varities of cheese. Serve as a condiment with cheese and crackers. Good on toast, as a glaze on chicken, fish, and red meat. All natural ingredients, no coloring added.

8oz jar . $8.00


Lavender Scones
:
Delicious for breakfast, lunch or with dinner. All natural ingredients and available at farmers' markets only. Well worth a trip to the farmers' market for these.



$2.00 each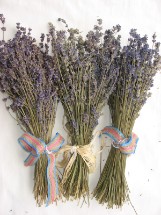 Lavender bunch:

Over 100 stalks of dried natural grown lavender. A mix of English and French lavender. The vibrant deep blue color brings simplicity and magic to your decor.



$12.00 ea.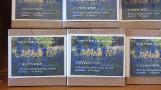 Lavender Tea:

The perfect blend of Earl Grey tea and Lavender flowers makes this an enjoyable, unforgettable cup of tea to share with friends and family.

Boxed: 10 teabags $5.00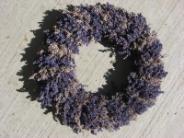 Lavender Wreath:
B
eautiful lavender wreath. Two different types of lavender gives this a lovely two tone effect. Made to order. SEASONAL
Made to order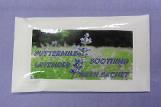 Lavender Buttermilk Bath: Bathing in buttermilk has been a popular beauty regimen among women for thousands of years. Buttermilk contains lactic acid, a member of the family of alpha-hydroxy acids (AHAs), which break down dead skin cells thereby allowing the skin to rejuvenate itself more quickly. This results in younger and healthier looking skin. Contains organic powdered buttermilk, cornstarch, baking soda, natural essential oil of lavender.

2 oz sachet: $5.00