These are our resident chickens, easter eggers, speckled sussex and plymoth rock, giving us the most wonderful free range eggs and keeping the bugs and ticks at bay.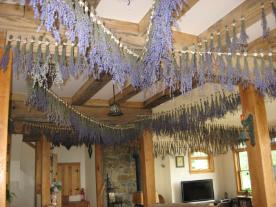 Harvest time on the farm is the busiest time of all. Must collect lavender mid-morn just as the dew has evaporated but the sun has not depleted the oil content. Every space is utilized.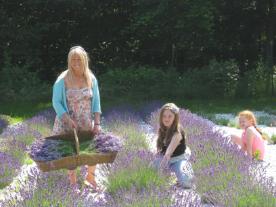 My friend and her daughters came to visit from Ireland in the middle of harvest, and they got to see first hand the commitment it takes to be a lavender farmer.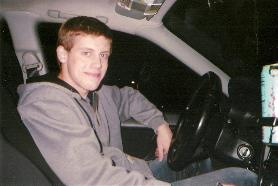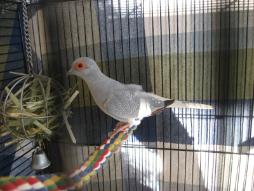 This little guy is a diamond dove. His name is cookie dough and he coos morning, noon and night. Must try to get him a mate.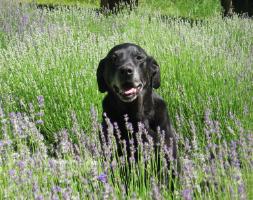 This was Bess, and she was my lavender mascot. She passed away October, 2011 and left us all with a broken heart. She was truly a wonderful dog and we miss her terribly.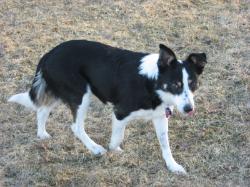 This is our new dog. A rescued border collie. His name is Vic. He is a little shy, but we think he loves living on a lavender farm. He herds the chickens and cat, but is afraid of the deer.



Lost my son Kevin to an automobile accident on October 20, 2013 R.I.P. He was 17 years old. A lot of you may have met him as he did a lot of the farmers' markets in Westchester, Putnam and Dutchess Counties. His gentle manner and sweet smile will be missed by all. Thank you all for your prayers and support.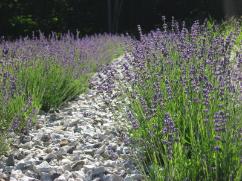 The white stone between the lavender rows insures maximum sunlight reflection to the center of the plant keeping it healthy and dry. Although, initially a lot of hard work and expense it pays off in the long run. It keeps the plants healthy while keeping down weeds. We first lay down a row of black weed barrier and then cover with the white stone.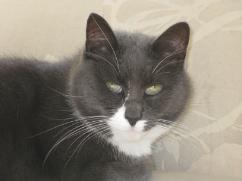 This is our resident cat "Mitten" otherwise called "fatty". Sleeps, eats, and yes, makes us all smile.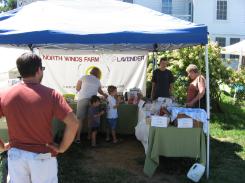 Come visit us at one of our scheduled farmers' markets.